Sean Lowe: AshLee Frazier Elimination "Agonizing" on The Bachelor (But No Regrets)
"I did not want to blindside AshLee ... After taking a deep breath and handing the last rose to Catherine, I was really upset to see AshLee's reaction."

"Not because it made it more difficult for me, but because I knew she wouldn't have closure if she didn't allow me the chance to explain myself."

"All I wanted to do was console her and give her closure and talk it out. But I could tell that she wanted to leave my side as quickly as she could."

"Who was I to try and stop her? It was just agonizing."

We have no doubt, given Sean's sincerity as a human being, that it was. Still, we feel bad for AshLee, as we're sure he does as well. How can you not.

That being said, did he make the right decision? Did she handle it the right way? And who should win now (see The Bachelor spoilers if you dare)?

Tell us in the comments and by casting your votes ...

Did Sean make the right decision eliminating her?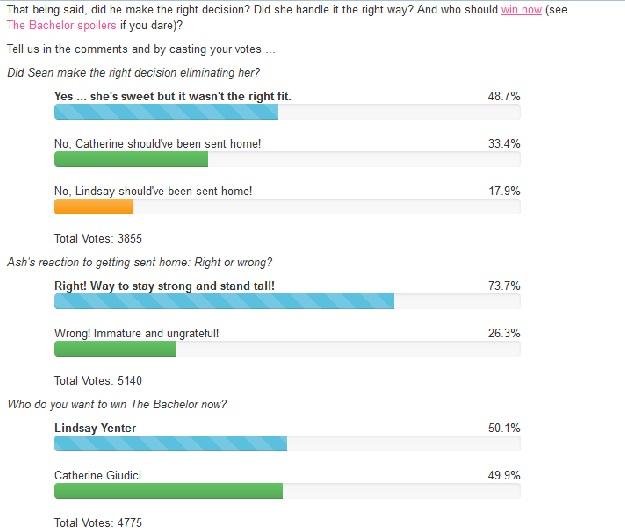 - See more at:
http://www.thehollywoodgossip.com/2013/02/sean-lowe-ashlee-frazier-elimination-agonizing-on-the-bachelor-b/#sthash.2xRIwDqY.dpuf
Permissions in this forum:
You cannot reply to topics in this forum